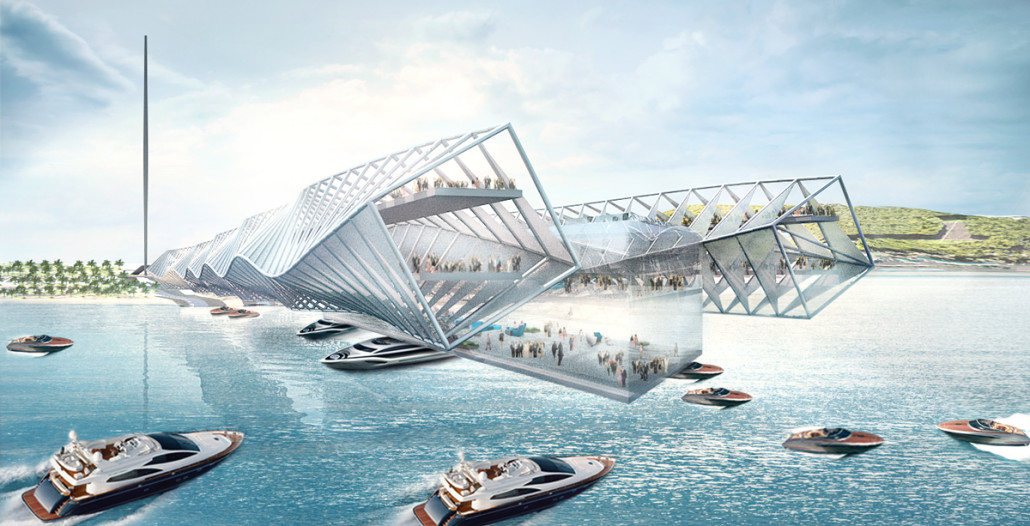 Sanya West Island sustainable development creating a destination beyond Imagination
THE CONCEPTION – GREEN
Moreover, as a matter of course, West Island and Harbour Living will define a new benchmark regarding the Green. It will mark the forefront of green technology and sustainability. It will be almost self-supporting by means of regenerative energy supply, thus, it will provide a cautious usage of resources and safeguard preservation of nature.
DESIGN
The demands on green technology are on the same height as those on the design of buildings and installations. For example there won't be hotel blocks, but organically spread, small and environmentally embedded units, e.g. in the Village hosted by locals.
BRANDING
Core target for a successful market approach is communicating and penetrating the West Island and Harbour Living project as a strong brand. The claims that define the branding are composed of the peculiarities and strong distinctions of the destination: to offer to its guests their most valuable time of your year, enjoying literally a new dimension of sensual experience through the unique setting composed of a breathtaking landscape and fascinating designed buildings and installations. Simply the new benchmark in the art of short staying and smart living.
Althammer Studios and a Group of international Architects will set a new benchmark in unprecedented, uncompromising, unrivaled coastal tourism…
our China Projekt – Konzeption, 3D Redering, Projektsteuerung, Organisation, Produktion, Bildbearbeitung, Lookfindung, Idee, Recherche, Artwork, Produktkatalog, Messestand, Pressemappen, Leitsystem, 3D Animationen